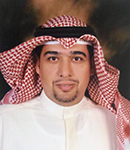 It is worth celebrating and pride  working in an educational edifice such as Al- Wataniya  School.
A pioneering educational edifice, and a distinguished educational institution to perform its mission to the fullest according to a modern and unique educational style.
I supervise the nurturing of  the sprouts of the primary stage and I see them a good generation that grows and grows to build the future of a prosperous and bright nation.
Working at Al-Wataniya School feels like you are in your family and among your brothers.
I wish for my children continued excellence, progress and genius, and for Al-Wataniya School to remain a flame of light and the banner of guidance that we quote an eternal light from its light. God bless you

Mr. Fahd Dekhail EL-Enzi
Principal of Primary Stage